« back to Movies
Paris Countdown
Release Date: None
Genres: Suspense/Thriller
Cast: Jacques Gamblin, Olivier Marchal, Carlo Brandt, Reda Kateb, Igor Skreblin
Directors: Edgar Marie
Distributor: Screen Media Ventures
Unable to repay their debts, Milan and Victor, best friends and co-owners of a Paris nightclub are lured into a drug deal that goes bad. Tortured by police, they negotiate their freedom against an overwhelming testimony that condemns their psychotic liaison to prison. Six years later, the men's nightmare begins again when the psychopath is granted his freedom. Now, not having talked for years, Milan and Victor are united again in order to survive. Full of thrilling fights, car chases, gun fights and more, Paris Countdown is a joyride not to be missed.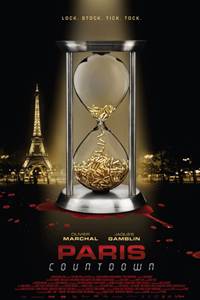 Show Times / Buy Tickets
There are no current showings for Paris Countdown in this area.