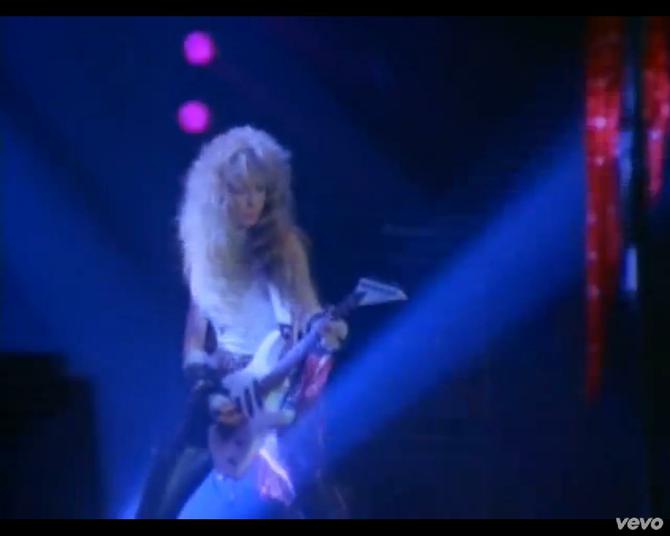 PHOTO CREDIT:  Vixen Vevo.
According to The Hollywood Reporter , Vixen Guitarist Jan Kuehnemund has passed away at the age of 51.
Get more details on the story HERE. 

Too young.  Too soon.
Watch Jan shred live here:
RIP rockin' lady.
*In addition to having many, many impure thoughts while watching Vixen video when he was a horny teen , "Scary" Terry Stevens is a radio host for Midwest Communications. You can Book Face with him here.