How hard did Miguel hit a home run ball in Cleveland over the weekend?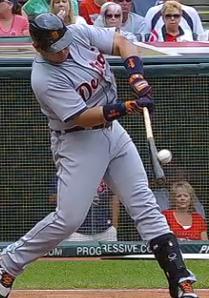 No look a little closer!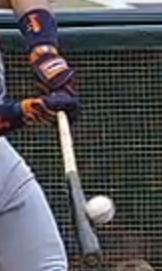 Holy cow, he flattened the ball! 
Here is the full video that I found in Business Insider, they also have a pretty cool GIF, check out the replay at the end of the home run.