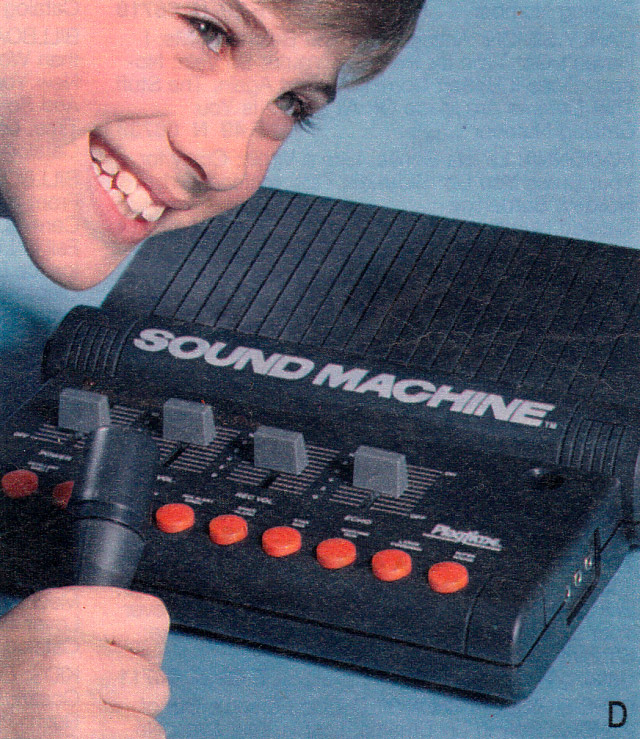 Show your age by remembering these highlights from the infamous Sears Wish Book of the 1992 holiday season:
The Teenage Mutant Ninja Turtles celebrated five years of selling figurines by issuing a collectors edition of Leonardo as a golden statue.
For the organized VHS owner, a wood paneled Videotape Storage Case was a must-have.
The Sound Machine was an early home DJ console for kids...including detachable microphone!
Nickelodeon put a new swing on pool inner tubes by calling them "belly bumpers" and encouraging kids to run into each other while wearing them.
Sarah Michelle Gellar starred in the semi-popular teen drama Swans Crossing, and in 1992 the shows play set made it on the Wish List.
There's nothing like commemorating your favorite head-to-head battling show American Gladiators with the official play set and figurines.
Crayola's line of vertical fish tanks were shaped like crayons, targeted towards kids, and pretty cramped for the fish.
A hit with future NRA members, the SNES Super Scope was a light gun accessory for your favorite violent Super Nintendo games.
Speaking of Super Nintendo, Mario Paint was a new game that let kids paint, create music, and animate from the comfort of their own home.
Who wants a tree house when you can have a Deluxe Wood Cabin - an Abe Lincoln inspired clubhouse for you and your favorite neighborhood friends.
Is there anything more fun than a police scanner? Like a huge walkie talkie with a long antenna, it just took a few turns on a knob to spy in on difficult to understand police chatter.
Tic Tac Toss combined two beloved games - bean bags and tic tac toe.
The Handheld Video Poker Game was fun for the whole family. Bet against yourself, bet against your friends - it's just good old fashioned gambling in the palm of your hand.
Is there one missing from the list?
Read more HERE
-AJ